Nope, i'm sure all of you were expecting it - a post about fashion week. Considering I am a 'fashion blogger' it's probably expected, but I find it really hard to get into the hype of the event (unless, you're there of course.)
So, as stated in the title, this post is not about fashion week but rather about some little gems i've been enjoying lately. Bits & pieces of inspiration for all of you who are frazzled by the fashion week fuss. Surely, it's not only me.
Collete Vermeulen -
I seem to have this habit of finding brands/collections that are extremely adorable but have little information on them. Maybe that's half the charm. Nonetheless, Colette Vermeulen's lookbook is filled with textural & structural ensembles.
There's slashes of colour, flourishes of frays and blocks of embroidery. These pieces make me want to go and grab a shirt, attack it with thread and scissors and wear it with pride. Check out her blogspot as well.
*All pictures from the lookbook
"
Clothes are the canvas, material is the paint, and the designer creates with unbounded imagination."
Everlasting Sprout is the product of Japanese designers Keiichi Muramatsu and Noriko Seki. The Bunka Fashion College graduates focus their expertise mainly on knitwear, adding a flavour of authenticity and unique-ness to the brand. Since 2005, Everlasting Sprout has produced a number of collections, all retaining the humble aesthetic upon which it is built.
This London-based label have been creating arrays of prints and collections for years, each collection getting more and more wonderfully geometric. Their latest collection exhibits the continuing creative skill behind the label; the exploration of greens, blues and yellows make these garments stand out from the crowd.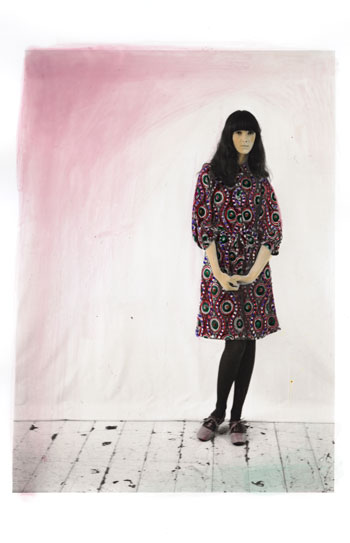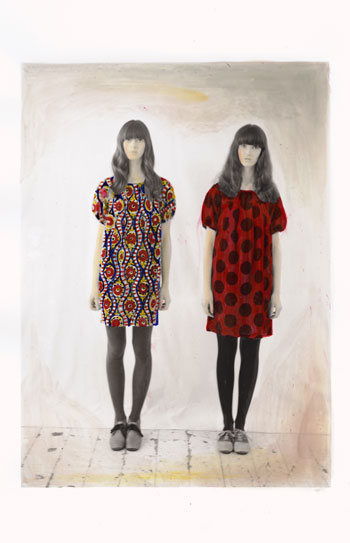 Which collection/designer is your favourite? Do you follow the fashion week madness?